three crazy ideas -
anyone tried using scarpa f1 boots and just the dynafit toe pieces to telemark? I'd guess that if you used the Ti nose piece you'd possibly have the lightest tele setup with plastic boots ever
What about grinding the bill off tele boots and screwing fabricated inserts/drilling holes into the nose? would a threaded insert work or could you get away with just drilling into the plastic - dynafit boots all have metal housing moulded into the toe piece. Does anyone know if that's because the plastic's too weak or if the metal housing/inserts are part of the licensing from dynafit, i.e., you want to make dynafit boots you have to put these into your boots?
also, to create more of a park/piste type setup what about mounting two dynafit binding toe pieces one at the tip and one so that it connects at the bellows? You'd probably have to do a lot of grinding to the bindings and also building a shaped platform to fit around and accomodate the release mechanism on the underfoot binding. I'd guess there's more than enough room under the arch to fit the second toe piece if it's flipped around 180 degrees. Some grinding may be needed to fit the release tab under the heel - you'd probably have to release with the heel raised slightly to aid access.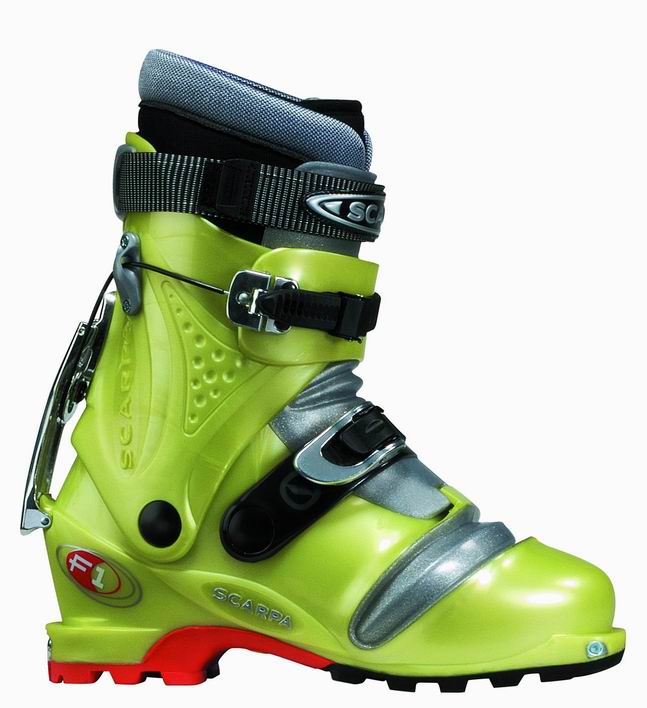 mostly to create a releaseable tele binding without having to wait for rotteffella to release their new (non releasable but duck bill less) binding system
Comments and suggestions please.