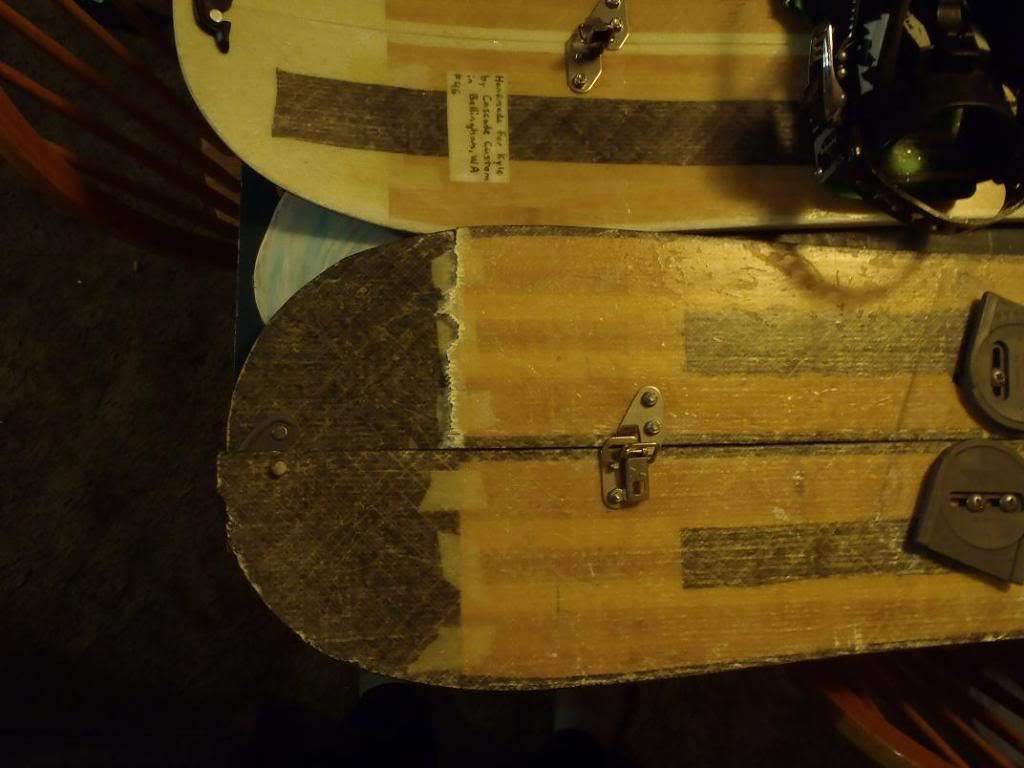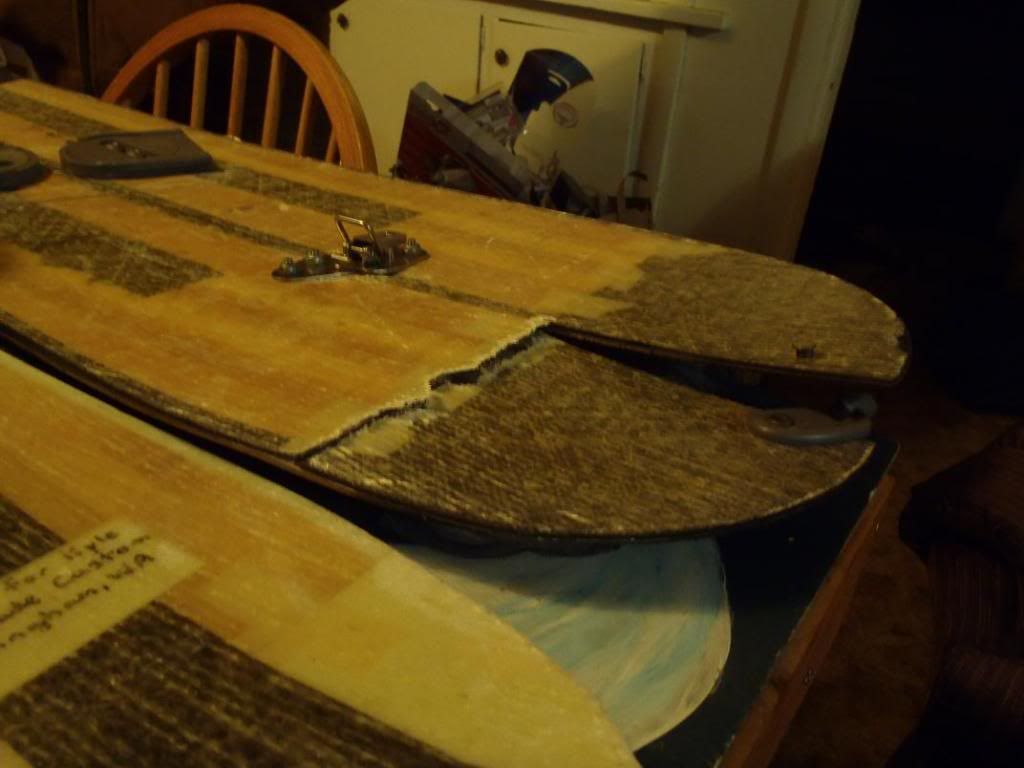 Unfortunately my friend Dain broke the tip on his splitboard last week. The nose became unhooked from his snowboard rack on his snowmachine, and the board was torqued and dragged up an icy groomer for a while before he noticed.
I hate seeing stuff broken, and it sucks that he wasn't snowboarding on it. But it just means that I will have to build it stronger next time. I am planning on laying up a new one sometime in the next couple of weeks.
This board has 19 oz glass to keep the weight down, I was thinking about going to 22 oz for more strength.
I was also considering cutting the core/tip fill line like voile's splitboards
I also remember seeing in a lib tech layup video where the core was not a smooth arc, you can kind of see it here-
What do you guys do for the core to tip fill transition? Any recommendations?