My brother and I finished our first pair about a month ago and I finally got around to putting up this post.
Specs:
-115-80-105 (without edge width included)
-maple/poplar core with maple sidewalls (13mm thick in middle and 3+mm at tip and tail)
-20oz triaxial fiberglass above and below core
-fiberglass top sheet covered in spar varnish
We have put about a combined six days on them and they are holding up great (even with use on rails). The fiberglass top sheet and maple sidewalls are very durable and only have suffered some cosmetic dings. The ski very stiff and hard to ski (even compared to race skis). We think we made the core too thick at the tips and tails because when we planed it, we made the end of our core blanks 3mm thick but forgot to account for the fact that about 6 inches of wood would be cut off of each end of the blank.
Here are some pictures: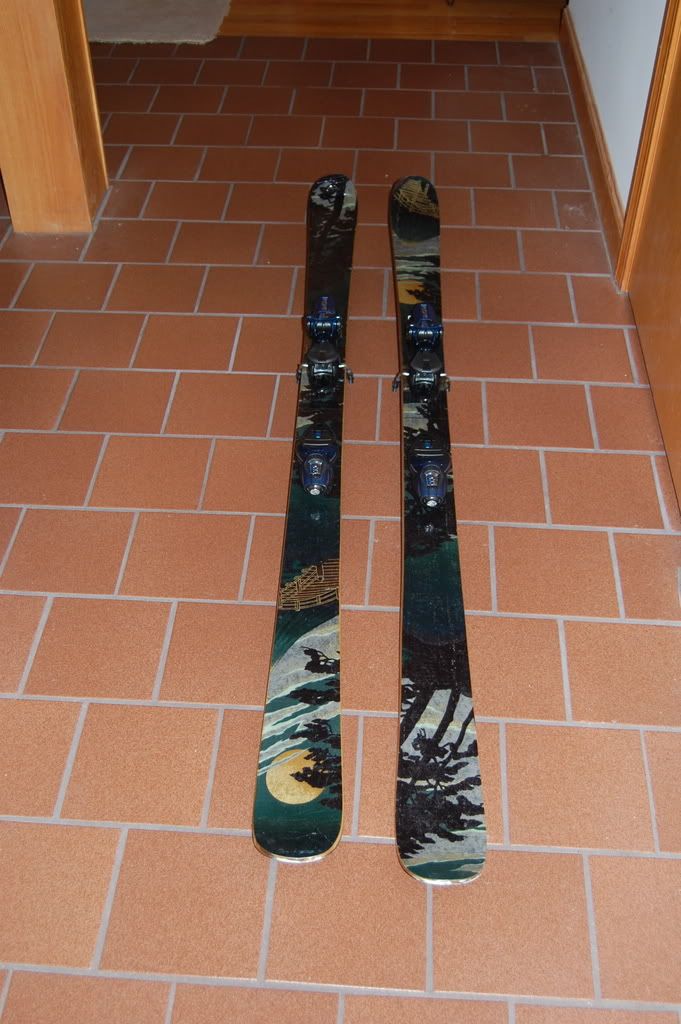 A view of the maple sidewalls coated in spar varnish: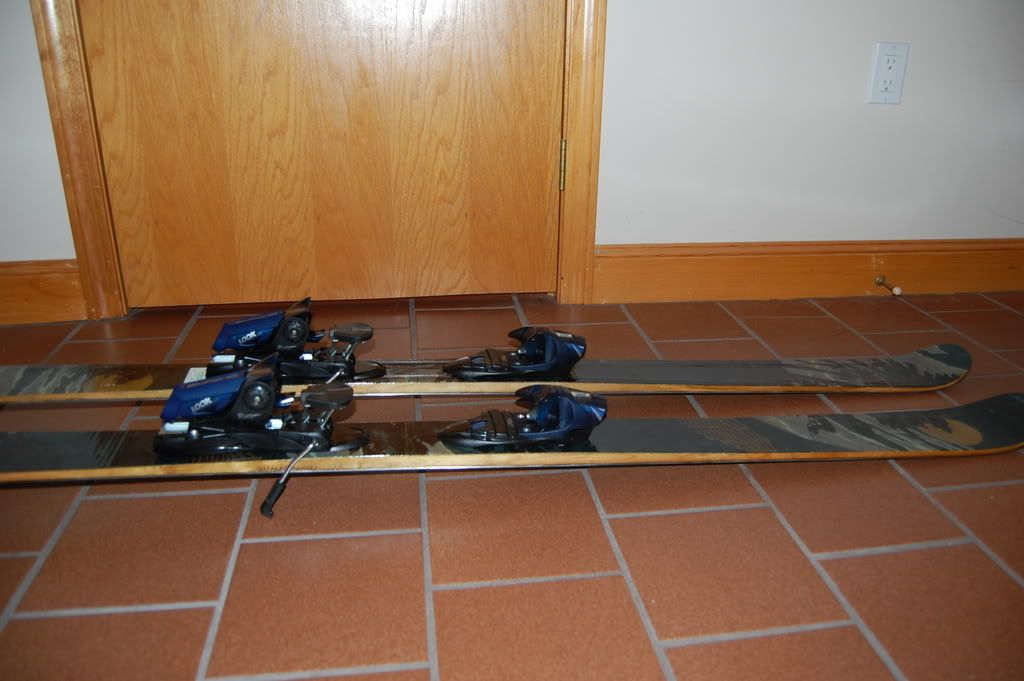 Our venturi vacuum generator, built off plans at joewoodworker.com:
Coming out of the press: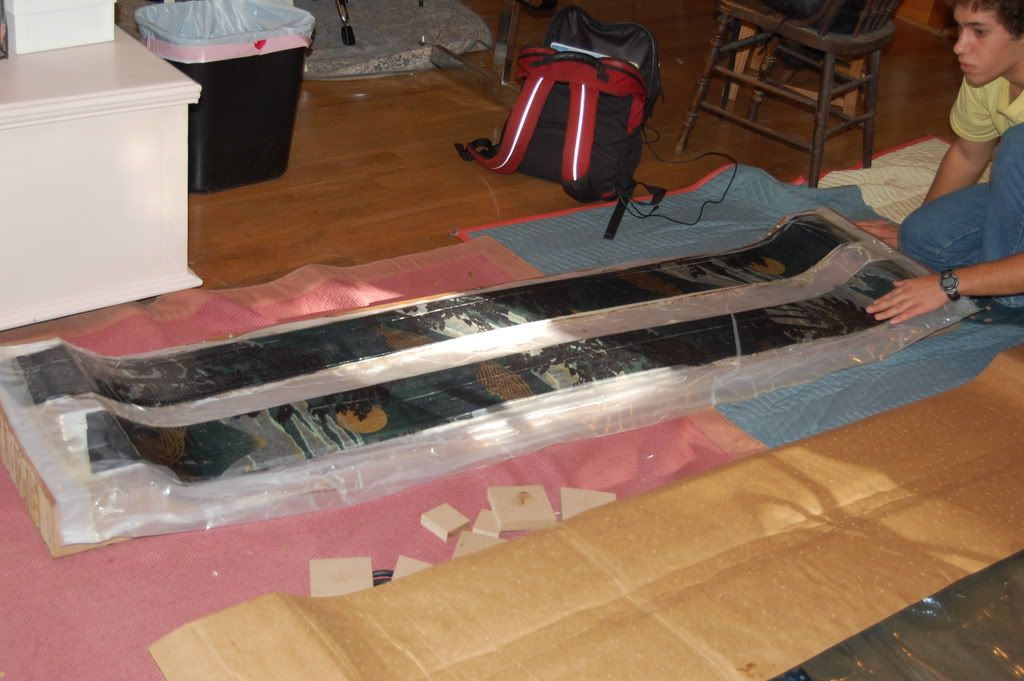 Our shed where we did all the building: